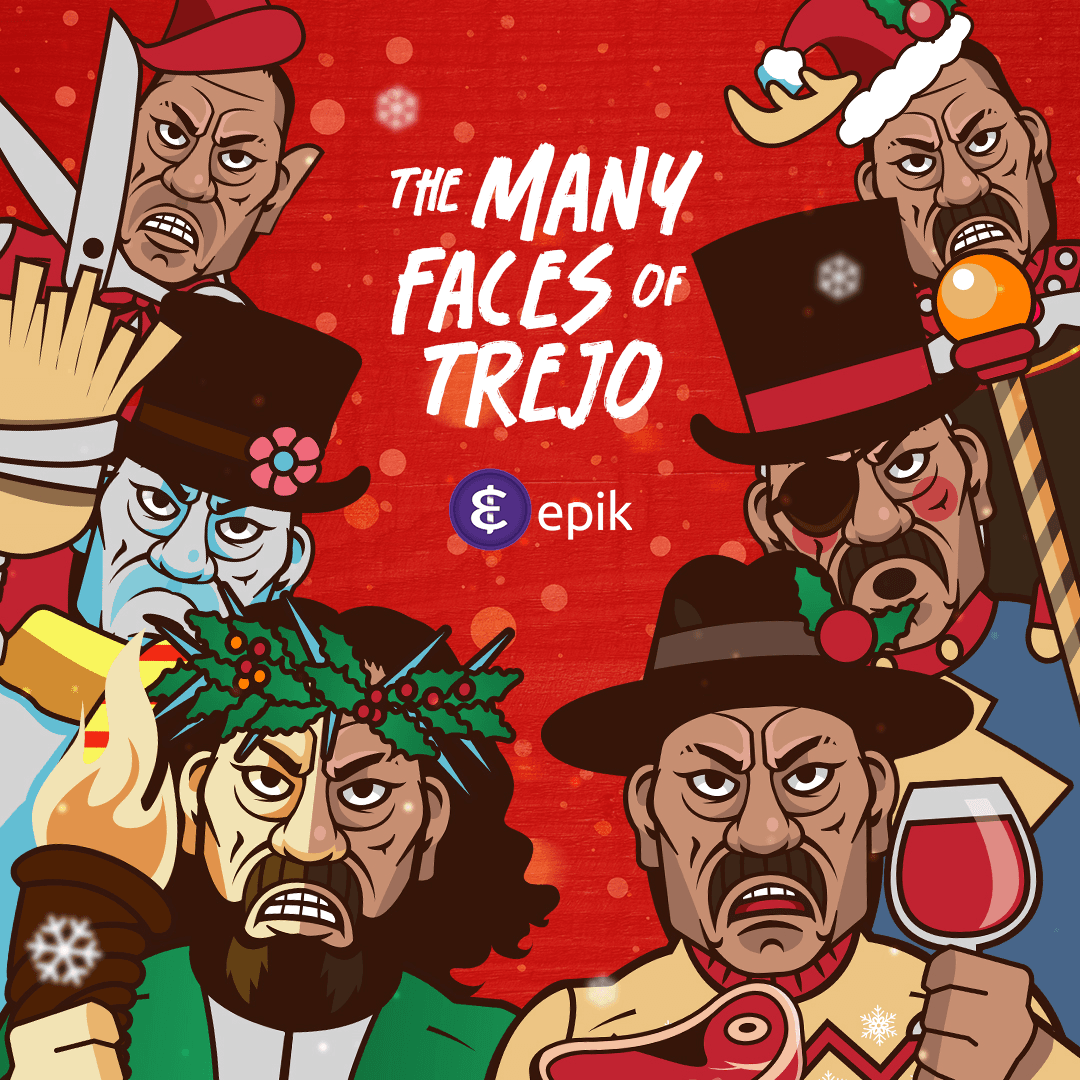 The Many Faces of Trejo
The Many Faces of Trejo is a collection of 10,000 unique Danny Trejo NFTs. Over the course of time, special sets of rare 1-of-1 NFTs will be released by Trejo, some of which may feature limited editions from collaborations with other artist, brands, games and metaverses. Each "Face of Trejo" gives its holder special utilities in the future which you can enjoy in the Epikverse and other video games and metaverses. It also provides real world benefits and perks. Including discounts off his online merchandise and even Trejo Tacos and Trejo Coffee and Donuts! Special collectors will even qualify for additional perks such as parties, dinner with Trejo, and signed exclusive merch.
Danny Trejo has influenced pop-culture for an entire generation. His Legacy will now be immortalized for his past, present and future faces through NFTs. This personal collection pays homage to his fans and serves as a way to give back to those who have supported him for decades.
Faces of Trejo: Originals